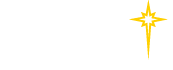 Find a Practice/Location
View All

Skin Procedures

St. Luke's Plastic & Reconstructive Surgery is skilled in repairing wounds and skin affected by injury, infection, disease or surgical treatments. From skin cancer removal to reduction of scars, our skilled surgeons offer a number of services to help restore the health and appearance of your skin.
Mohs Surgery
To remove skin cancer tumors, we offer Mohs surgery, which removes one layer of skin at a time until the margins of the area are cancer-free.
Skin Flaps and Grafts
If a large portion of skin and tissue is removed during surgery or as a result of injury, our plastic and reconstructive surgeons may perform a skin flap or graft. In this procedure, the surgeon relocates skin, fat, tendon, bone or nerve from another part of your body, such as your thigh or groin to rebuild the affected area.
Laser Skin Resurfacing
Also known as a laser peel, laser vaporization and lasabrasion, laser skin resurfacing can reduce scars and birthmarks. Newer laser technologies give your plastic surgeon a new level of control in laser surfacing, permitting extreme precision, especially in delicate areas.
Other therapies we offer to treat skin include:
Tissue expansion – A surgical procedure that involves inserting a balloon-like device (called an expander) under the skin. The expander then slowly secretes liquid into the area to be repaired to actually stretch and expand the skin
Cosmetic procedures to restore and tighten skin