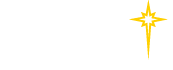 Find a Practice/Location
View All

Microsurgical Plastic Surgery

St. Luke's Plastic & Reconstructive Surgery specializes in micro-surgical plastic surgery, one of the most challenging areas of the field. Our fellowship-trained microsurgeons use high magnification surgical telescopes to precisely reconnect intricate blood vessels and nerves less than a few millimeters in diameter. This enables them to:
Reattach amputated fingers
Transplant large sections of tissue, muscle or bone from one part of the body to another
Reconstruct breasts following mastectomy
Repair appearance of skin and tissue following removal of bone and soft tissue tumors
Reconstruct the jaw and throat
Salvage limbs
Repair of skin following complex wounds
Treat muscle paralysis
Unlike most hospitals, we are fortunate to have a team of microsurgical plastic surgeons, which improves patient care by significantly decreasing the amount of time the patient is in surgery and under anesthesia. Microsurgical procedures have a major impact on our patients' lives as they restore form and function to individuals impaired by trauma, cancer and congenital anomalies.