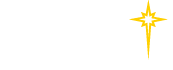 Find a Practice/Location
View All

Injectable Services

St. Luke's Plastic & Reconstructive Surgery offers many types of injectable fillers to restore lost volume – the cause of many of the visible signs of aging. Injectable fillers can help smooth wrinkles, remove fine lines, plump the lips and restore a more youthful appearance.
BOTOX®
Used to relax wrinkles. A substance is injected into a facial muscle to temporarily relax it and keep it from wrinkling the skin above it. Best used on dynamic muscles (the muscles you use during facial expressions).
Dysport®
Used to improve the look of moderate to severe lines between the eyebrows.
Juvéderm®
Used to achieve a more youthful appearance. A substance (such as collagen, fat, hyaluronic acid) is injected into the lips or under the skin to plump up an area, giving it a more youthful look.
Juvéderm Volbella® XC
Used to add subtle volume to lips and softens the appearance of vertical lip lines.
Juvederm Vollure XC
Used to correct moderate to severe facial wrinkles and folds (such as nasolabial folds).
Juvéderm Voluma® XC
Used to achieve a more youthful profile. Juvéderm Voluma XC is the first FDA-approved injectable gel to instantly add volume to your cheek area to correct age-related volume loss.
Restylane®
Used to enhance facial features and give long-lasting, natural-looking results.
Sculptra®
Used to correct shallow to deep facial wrinkles and folds.