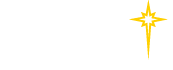 Find a Practice/Location
View All

Frequently Asked Questions

How much does a procedure cost?
The procedures that best suit your needs will be determined at your consultation, but you can be sure our prices are reasonable and affordable. Costs will be sent to you after your consultation. Fees for aesthetic surgery will depend on the procedure as well as the amount of time required to perform the surgery and/or procedure.
Do you offer financing?
We accept most major insurances for payment of medical procedures. Cosmetic procedures are typically not covered by insurance. Payments for cosmetic procedures are required in advance. A $500 deposit is required at the time the procedure is scheduled. St. Luke's Plastic & Reconstructive Surgery accepts Visa, MasterCard and Discover.
What about confidentiality?
Information concerning you and your treatment is confidential and is released only with your permission.
Should I undergo cosmetic surgery?
The decision to undergo cosmetic surgery requires your careful consideration. You should evaluate what can reasonably be undertaken surgically, your motivation, the risks involved and cost. Since it is important for you to learn about the procedure, and for our surgeons to identify the most appropriate procedure(s), a consultation is required.
We think it is important for you to understand the limitations as well as the potential benefits of cosmetic surgery.