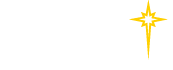 Find a Practice/Location
View All

Body

Cosmetic plastic surgery includes surgical and nonsurgical procedures that enhance and reshape structures of the body to improve appearance and confidence. Often individuals elect to have plastic surgery after they are unable to achieve desired results from diet and exercise alone.
When selecting a cosmetic surgeon, it's vitally important to select a physician with the training, certification and experience to help you safely achieve the results you desire. We are happy to meet with you and discuss your options.
Mommy Makeover
Women whose families are complete, may be interested in a "Mommy Makeover," a popular term  for the combination of procedures that tighten the tummy and lift and shape the breasts. It most commonly involves the breasts, abdomen, waist, genitalia and buttocks, or any combination of these.
Because it is elective, cosmetic surgery is usually not covered by health insurance.
Services Offered Include:
Arm Lift (Brachioplasty)
Used to improve sagging upper arm and improve body image.
Buttocks Lift
A buttocks lift removes sagging skin and excess fat while reshaping your waist, hips and the lower back.
Lipoplasty
Used in various procedures to reduce or eliminate unsightly fat in arms, breasts, thighs, abdomen, buttocks and other areas.
Thigh Lift
Used to thin and sculpt thighs on men and women.
Tummy Tuck (Abdominoplasty)
Used to tighten abdominal skin and repair muscle weakness when needed to improve self-esteem in men and women.
---