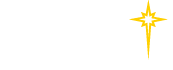 Find a Practice/Location
View All

Injury Prevention Programs

Why treat injuries when you can prevent them? Choose our proactive approach! A comprehensive workplace injury prevention program can have a big impact on both employee wellness and the company's success. We can help you:
Reduce claims and costs
Improve quality and productivity
Create a safer, healthier workforce
The Worksite Injury Prevention Program
St. Luke's Occupational Medicine's Worksite Injury Prevention Program is a comprehensive approach to injury prevention focused on the reduction of musculoskeletal disorder (MSD) risk in the workplace. Our care team of industrial athletic trainers and injury prevention specialists are highly qualified, multi-skilled health care professionals who have special expertise in the musculoskeletal system and workplace ergonomics.
We strive for proactive and preventive medicine as opposed to a reactive approach to sustained injuries. Our system recognizes risk factors and early warning signs with the use of ergonomic evaluations, job task analysis, and one-on-one consultations with employees. Our proven injury prevention system can be tailored and implemented to meet your company's specific needs. We can work with your safety team to create a safer workplace and healthy workforce.
Learn more about the components of our Worksite Injury Prevention Program and other injury prevention services we offer.