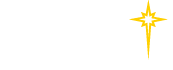 Find a Practice/Location
View All

Why Choose Us

The St. Luke's Nurse Internship program prepares newly graduated nursing students to excel in their respective fields through education, experience and empowerment. Nurse interns at St. Luke's develop the clinical competence and personal confidence required to bring positive patient outcomes with every encounter.
Our world-class medical institution creates the ideal environment for clinical training and professional advancement. Our programs vary in length. All specialties consist of monthly didactic experiences with extensive simulation and expert instruction. Programs also consist of individual mentoring provided by a nurse preceptor. Students will conclude their program with an evidence-based research project.
As an intern at SLUHN you will be exposed to a variety of patients and cases. As you progress through the program, you will:
Care for patients with increasing levels of acuity and complexity
Improve patient safety and quality of care
Bring evidence-based practice to the bedside
Develop clinical nursing leadership and decision-making skills
Strengthen the commitment to professional nursing while developing individual career goals
Learn productive stress management skills as you transition from novice to more experienced practitioner
St. Luke's University Health Network nurses practice in a premier environment of transformational leadership facilitated by our mission to be recognized as expert providers of innovative, personalized and maximally-safe patient care. St. Luke's fosters an environment of partnership with other members of the health care team, while also placing high importance on developing nurses' leadership skills and celebrating the successes of our nursing team.