Upper Bucks Campus

St. Luke's Upper Bucks Campus
3000 St. Luke's Drive
Quakertown, PA 18951
There's a St. Luke's Emergency Room always nearby... always ready for you – close to home or wherever you are when you need us most.
Here's what choosing St. Luke's Upper Bucks Campus means to you:
Easy access near three major highways – Routes 309, 313 and Interstate 476.
Expanded patient-centered care with 16 Emergency Room bays.
A state-of-the-art facility, technology, equipment and a great team working together with the patient at the center of it all.
By choosing any one of our St. Luke's Emergency Rooms, you can rest-assured that you will always receive the highest level of care for yourself and your loved ones. As a network, we are able to easily share information and expertise between our hospitals and our physician practices to provide you with the best emergency care possible.
Don't wait – let others know St. Luke's is your choice...when it matters most!
---
Highest Level of Care Close to Home
St. Luke's Upper Bucks Campus Emergency Room has board-certified doctors and experienced emergency nurses who are ready to help with serious medical conditions. The staff provides life-saving expertise for those suffering from chest pain, abdominal pain, shortness of breath, lacerations, broken bones, high fever, dizziness and fainting, seizures, poisonings and other life-threatening ailments.
Expanded to Meet Your Needs
The new, state-of-the-art Emergency Room at St. Luke's Upper Bucks Campus has relocated from the St. Luke's Quakertown Campus. Increased capacity, state-of-the-art diagnostic facilities and Level IV Trauma Center are just a few reasons to choose St. Luke's Upper Bucks Campus ER. The Emergency Room is adjacent to the Radiology Department to facilitate the immediate imaging needs of emergency patients. Emergency radiology services are available 24 hours a day 7 days a week.
Level IV Trauma Center
As a Level IV Trauma Center, our trauma trained nurses and board-certified physicians provide initial evaluation, stabilization and diagnostic services for people with severe injuries. Should the injury be more severe, our Level I Trauma Center in Bethlehem is only minutes away.
Critical Care
For patients who are seriously ill and in need of critical care, the Intensive Care Unit at St. Luke's Upper Bucks Campus offers 24 hours a day 7 days a week critical care medical supervision. The unit is equipped with advanced monitoring equipment and staffed by critical care nurses as well as advanced practice critical care practitioners.
Stroke Accreditation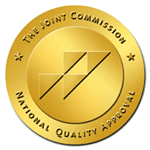 St. Luke's Upper Bucks Campus has been recognized by The Joint Commission, in conjunction with The American Heart Association/American Stroke Association, with Advanced Certification for Primary Stroke Centers. St. Luke's Upper Bucks Hospital's Primary Stroke Center Certification has demonstrated that our program delivers time sensitive care and excellent outcomes.
---
Wondering if you should go directly to the Emergency Room? Call your doctors office? Or should you go to walk-in care or try a video visit? Finding the right care at the right place at the right time is easy! Watch this video to find out more!