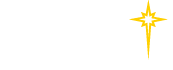 Find a Practice/Location
View All

Diabetes Education

Our diabetes experts work closely with patients and their families to develop the skills needed to manage the condition. We encourage patients to meet a diabetes educator as soon as they are diagnosed, whether their illness is managed by one of our endocrinologists or the patient's primary care physician.
To contact the Diabetes Education Center, call 484-526-3025.
Learn more about diabetes
Our certified diabetic educators are either registered nurses or registered dietitians who have obtained additional certification in diabetes education.
Robin Gayle, RD, LDN, MBA
Janae Wames, RD, CDE, CPT
Shweta Batra, MSc, MPH, RDN, LON
Brandy Costa, MS, RD, LDN
Mary Ann Moylan, RD, LDN, CDCES
Justina Neff, MS, RDN, LDN
Diabetes educator Robin Gayle offers helpful weight loss tips.
Our educators meet with each patient individually to provide information about diabetes, its treatment and its complications. This includes:
Training patients and caregivers to use diabetes devices, such as blood glucose meters, insulin pens and pumps, and continuous glucose monitors
Providing nutrition education
Teaching problem-solving strategies to deal with potential problems
In addition, patients participate in small group classes, where they receive additional education and the support of their peers. Classes and support services include:
Living well with diabetes
Insulin pump and continuous glucose monitor training
Nutrition counseling for diabetes & prediabetes
Diabetes support group for living well class participants
Our Center Valley location also offers on-site health care services, such as podiatry and eye care.