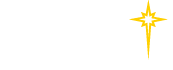 Find a Practice/Location
View All

Going Tobacco-Free

What does "tobacco-free" mean?
"Tobacco-free" means not using any form of tobacco, including combustible and non-combustible tobacco products (which includes e-cigarettes).
Why tobacco-free?
It's important to not use any form of tobacco—including traditional cigarettes and e-cigarettes. E-cigarettes are still a new product, so their long-term health effects remain largely unknown. It's important to know, however, that these products contain dozens of toxic chemicals, so they are NOT a safe alternative to traditional cigarettes.
Going tobacco-free is extremely important for your health!
You'll have more energy and your overall quality of life will improve
Going tobacco-free means taking control of your health—it's the single most important step you can take to improve your life.

Being tobacco-free benefits your family & friends, too!

You and your loved ones will breathe easier and live a healthier life.

Going tobacco-free even helps improve the environment!

Cigarette butts are the most common form of ocean litter. By going tobacco-free, you'll be reducing the amount of litter and help the environment!

Going tobacco-free is difficult, but the St. Luke's Smoking Cessation Program is here to help you every step of the way. You deserve to live a tobacco-free life, and we will work with you to make sure you have all the tools, services, and supports you need to become tobacco-free.

Have any questions? Want to learn more?