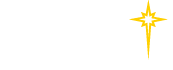 Find a Practice/Location
View All

Lori Carlton
My Proud Story...
I was working in our ICU and I received an admission of a 50 year old man who had experienced a heart attack. He was on life support. I could tell his wife was very worried and she was alone. They didn't have any family. There was no one to be with her, so I let her stay with her husband. I went through my shift tending to my patient, explaining everything that I was doing to the patient and why. I made sure she was comfortable. Unfortunately, the patient passed away the following day while I was off.
About 6 months later I was standing in a store at the mall and I heard a woman's voice, "Are you Lori? The nurse from ICU?" It was the man's widow. She wanted me to know that I had made a difference. The woman felt involved and reassured that while the outlook was bleak, her husband was getting the best and appropriate care. She proceeded to tell me that she would never forget how I supported her and what I had done for both of them.
She went on to explain that she could not bring herself to go to the hospital to see me and she did not know how to express her feelings in a letter. That day, the woman gave so much more to me than I gave to her and her husband. In that moment, to recognize me after all those months and to know I gave her comfort in her time of greatest need, reaffirmed why I am a nurse.
Lori Carlton, RN, BSN, CP HQ
Director, Quality Management
St. Luke's Warren Campus