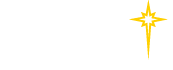 Find a Practice/Location
View All

Cynthia Oswald
My Proud Story...
My name is Cindy Oswald and my title is Oncology Financial Specialist. This job description has a vast array of duties attached to it. I started the indigent program for the hospital back in 2011 when Joyce Sourbeck went out on a limb and hired an LPN to join the finance world. Having no experience in finance, I struggled, but came to understand my job.
Two years ago in July, I worked with a young woman who was in her thirties and just diagnosed with cancer. Devastated with the diagnosis, she had to go through extensive surgery followed by chemotherapy. In the midst of all this, she lost her job forcing her to leave her home and move back home with her parents in a "no insurance" situation.
I called this young woman and explained who I was, and how I would like to assist her with getting her medications. Receptive to my assistance, I met with her as well as her parents. I traveled to their home and was welcomed with open arms and tearful eyes. Speaking with both the patient and her parents, I listened as the parents spoke about watching their child struggle with her cancer diagnosis and watching her suffer. The patient was burdened with the healing process of surgery, and the need for upcoming chemotherapy and surgery. She became upset and felt ashamed that she was in need of assistance and felt that she was a burden on her parents – sick, and without financial means to pay for her ongoing care. I was able to get her assistance through the many programs that are available for those in situations like her.
A few days later, I received a call from the pt.'s father who thanked me for my services and time. He stated how grateful he was for the caring "go-the-extra-mile" type of spirit St. Luke's Hospital provided for his daughter. I continued to assist this family until she was able to get coverage to pay for her future medical needs. I felt proud that I was able to reach out and that St. Luke's gave me this opportunity to represent them.
I am "St. Luke's Proud, St. Luke's Strong."
Cynthia Oswald, LPN
Oncology Financial Specialist
Hired in 2003