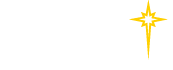 Find a Practice/Location
View All

Joe Moerder
My Proud Story...
A few years ago, my father (who has since passed away) was admitted to the hospital. He was always a St. Luke's patient and would go to no other hospital. When he and my mother arrived on the floor, there was a team of caregivers that greeted him by name, and escorted him to his room.
He told this story over and over to anyone who would listen! Even if the outcome would not have been great (it was…) he thought St. Luke's was the absolute best hospital ever. I am quite sure that over the years he was our best spokesperson. His care was always great here.
I can say that St. Luke's does treat every patient special and as employees, we are treated very well also. I say this because I left a competitor after 17 years to work here.
There is no better place to work than St. Luke's.
Joe Moerder
Director Physician Coding/Compliance
Hired in 2014