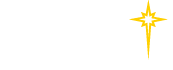 Find a Practice/Location
View All

Jesus Pagan
My Proud Story...
I have been a St. Luke's patient for as long as I can remember. I was born at the Bethlehem campus back in July of 1984 and have never had a negative experience. I started to utilize computers during my middle school years, and my love for the IT field blossomed into the career I have today.
I had worked in an office and a warehouse environment, but never in healthcare. When St. Luke's Physicians Group was looking for a LAN support tech, I felt my experience fit the position requirements, so I applied and was hired. This was my first foray into the healthcare IT field, and I utilized my skills to give my customers a great experience. I mainly work in the Bethlehem area, but I am always ready to assist my fellow technicians at any other campuses to ensure our Network gets the support it needs. By giving my customers extraordinary service, I believe they will, in turn, give that same service to our patients. I have a passion for making everyone around me feel happy and energized as I believe it enhances overall morale for our Network.
I love seeing how information technology affects healthcare and how it is utilized to enhance patient experiences. I watched practices go from paper charts to electronic systems, patients utilizing Phreesia pads to check in, and the introduction of Care Anywhere for our patients. It's exciting to see how technology will shape the future of our Network and I'm happy to be part of the team implementing the changes!
Jesus Pagan
LAN Support Technician, SLPG, Information Technology
Hired in 2015