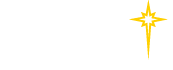 Find a Practice/Location
View All

Scott Wolfe
My Proud Story...
In 1983, nearly five years into my career in public accounting, I decided that I needed a change in direction. Having a job in public accounting fresh out of college taught me a lot about different businesses and how to work extremely hard, but it wasn't something I found particularly fulfilling. So rather than continue down that path, I decided to respond to an opportunity at a large local hospital with a great reputation and apply my training and education to the healthcare industry.
I joined the local hospital in their fiscal affairs department in the hopes of making a tangible and lasting value in my local community. I thought it would be a great opportunity to apply my skills in a highly reputable environment by supporting those with the noble job of caring for patients. I could still employ my accounting skills and training, but I would live vicariously through the great work of my clinical peers who are making a difference in patients' lives.
Now, after 33 years in the healthcare industry, working at many different levels of responsibility and shifting from finance to operations and then an executive level of responsibility, I can say that my decision has paid off for me many times over. I relate directly to the health of the communities St. Luke's serves because I help those who help our patients heal and get back to work or to their next step in life's journey. I have worked where my children were born, where my family was cared for and where my family passed on with the God-given support of the hospice teams. I have been blessed to be in healthcare and to work with all of my St. Luke's peers now and in the past.
Scott Wolfe
President, Warren Campus
Hired in 2012