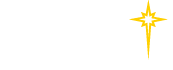 Find a Practice/Location
View All

Jaime D'Errico
My Proud Story...
My mom was diagnosed with stage 4 cancer in October of 2014. Between then and when she passed away in December, we spent a lot of time at the hospital, especially the Miners Campus. Every single person we had contact with was wonderful. They were always compassionate and understanding. From the information desk to the doctors on the floor, each person would greet you with a smiling face and sincere hello to make you feel welcome.
The last time my mom was admitted to the hospital she was very sick. She was sent over from her doctor's office and was to start dialysis first thing in the morning. She needed a special port placed and there was no one that could do that at the time so they told her she would have to be transferred. My mom did not want to do that as she really liked the Miners Campus. It was close to home for the whole family to visit with her. Dr. Sabol and his team rallied and found Dr. Steele who was willing to come in and do the procedure so she did not have to be transferred. It was such a great relief for my mom and really eased her anxiety.
The last five days of my mom's life were spent in this hospital and I wouldn't have wanted her anywhere else. The compassion that was shown to my mom, me, and the rest of my family was incredible. They took the time out to explain in great detail everything they were going to do and exactly what was happening. The nurses took the time out of their busy day to make sure our family was alright and got us anything we needed. The whole team was like a family and they made their patients a part of that same family.
That is why I decided that St. Luke's is the place where I wanted to work. I was hoping that I can be that smiling face that helps someone in their greatest time of need like everyone at the Miners Campus did for me. Sometimes a friendly face and a smile is what you need when you are having a hard day. And I have plenty of smiles to go around.
Jaime D'Errico
Patient Access Representative
St. Luke's Miners Campus