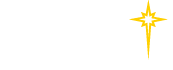 Find a Practice/Location
View All

Melissa Reese
My Proud Story...
I love St Luke's. I was an aide for two years and I have been a nurse for almost 10 years. Eight years ago I met a patient who had subarachnoid hemorrhage while he was driving a school bus. The trauma doctors informed him that he had to stay in the hospital for a week.
He was admitted on a Thursday and by Saturday he was ready to leave. He ripped his IV out and started walking down the hall saying, "I am leaving. I'm done." I asked him where he was going and he said, "home." I said, "Okay, but can we talk about a way to get you home since you live in East Stroudsburg and have no car here?"
I sat with him and talked about why he didn't like the hospital and asked him what would be the one thing that would make him stay? He said "a shower." I let him shower and when he got out I gave him a back rub. Then he told me I could put his IV back in and that he would stay.
Two weeks went by and I received a letter from him thanking me for spending time with him.
Melissa Reese
Registered Nurse
Hired in 2014