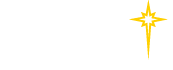 Find a Practice/Location
View All

Joan Loaiza, RN
My Proud Story...
It is very hard for me to believe that it's been thirty years since I started my career at Warren Hospital back in 1986 as a unit clerk. Four years later, right out of college, I became an RN working in critical care. At that time, we did not have preceptors or a competency-based orientation, so I bought a book about critical care and studied feverishly. My on-the-job training often left me crying not knowing whether I would make it. The first patient who coded on my watch was so traumatic that I felt my knees buckle and my coworkers had to prop me up outside the room with smelling salts.
Three years later, I finally felt competent to care for critically ill patients and actually sat for my Certification in Critical Care Nursing (CCRN.) I am proud to say that I was one of the first nurses to actually take this exam and pass, and 23 years later, I still maintain by CCRN.
Although each new day presents challenges (and also many rewards,) I have never regretted my decision to become a nurse. In 2003, I found my passion when I became a nurse educator. I have taught many classes over the years and watched nurses—both new and experienced—deliver quality care to our patients with skills and competence which makes me feel proud. And, YES! We now have a competency based orientation and preceptors assigned to each new nurse.
Part of what makes my job so special is that I work with an awesome team at St. Luke's Warren Campus. I love working with the nurses at bedside, guiding their hands and leading by example. I do have very high standards, and at times I've been told I am too tough, but our patients deserve the best care. In the end, I always tell my staff, "go out and do all the wonderful things you were meant to do; always give your patients the best of you."
"Sometimes you will never know the value of a moment, until it becomes a memory."
Joan Loaiza, RN
Staff Education Manager, Warren Campus
Hired in 1986