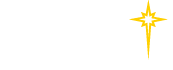 Find a Practice/Location
View All

Bridget McEnrue
My Proud Story...
After close to 35 years of employment with St. Luke's, it is difficult to pinpoint one moment identifying my career or making a difference in a patient's life as there have been many along the way. My career has ranged from med/surg to periop to infection control with a few other brief stints in departments along the way, so I have vast experience in all aspects of the St. Luke's Network.
But there is one area that has always remained consistent and valuable throughout all my years with St. Luke's - the communication and teamwork that extends among all disciplines throughout the Network. Regardless of department, all St. Luke's employees value the importance of working together in multidisciplinary teams to communicate and develop plans of care for our patients. More importantly, there is always a process in place to share this plan with our patients and their families. This communication is so important since the "team" should and does include patients and family members, allowing them to contribute to the plan and have a full understanding of what is happening next. This is not common practice at every hospital; miscommunication by multiple teams can contribute to frustration and anxiety for patients and their families in tense situations.
As I look back at my 35-year career, I treasure moments of celebration when a patient achieved a milestone (pizza and cake included) or holding a family member's hand as we watch their loved one take their last breath, ever-mindful that the relationships formed were possible because of communication and teamwork among our St. Luke's team.
Bridget McEnrue
RN, BSN Manager, Bethlehem Campus, Infection Control
Hired in 1982