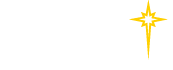 Find a Practice/Location
View All

Trisha Sensenig
My Proud Story...
My parents and friends thought I was crazy for taking a job so far from home. St. Luke's was my furthest clinical site as a respiratory student. I spent many rotations over two years driving 90 minutes to my clinicals in Bethlehem. In 2010 I accepted a position as an RRT here and moved closer.
Since then, St. Luke's has helped me learn and grow as an individual. We are an integrated family here. We all take our specialties and expertise and work as a team to help our patients.
I love being a respiratory therapist! One day I might be helping to wean our open heart patients off the ventilator and the next I might be setting up a vent for a micro preemie. St. Luke's represents what it means to go that extra mile – from saving a life, to getting someone a drink, helping them make a phone call or asking a family member if they need anything.
There is not a better feeling than when a trauma patient or a NICU mom gives you a hug and thanks you for all you have done. I live for those moments – the moments when patients are thriving.
Trisha Sensenig
Respiratory Therapist
Hired in 2010