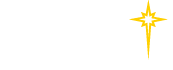 Find a Practice/Location
View All

Melissa Malson
My Proud Story...
After a career as a hairdresser, I decided to embark on a second career in the healthcare field. Throughout my cosmetology career and most of my adult life, I had always been infatuated with the medical field and dreamed of becoming a nurse and working in a hospital.
I finally got my CNA, five months after my mom passed away from pancreatic cancer at the age of 59. My mom was my inspiration for finally making a move to change my career and to try something more fulfilling.
My mom was diagnosed in December 2012 after suddenly becoming jaundiced, which started a lot of trips to the hospital, doctors, specialty doctors, etc. During that time, I stayed with her as much as I could to ease her fears and to ensure she was properly cared for, sometimes even staying overnight with her in the hospital because I was afraid to leave her side. It was during that time that I realized that caring for patients is what I wanted to do; it was my calling to care for others in the way that I did for my mom.
I stayed with my mom until the end and when that night came, it was the hardest thing I ever had to endure. No one should have to watch a parent die, but at the same time, it was a gift to be there with her when she passed to comfort her through it.
Going through that experience, watching my mom suffer, has given me a level of compassion for patients and their families that I never had, no matter what they are going through at the time. People come and go throughout the day in the ER, but I've learned that it's just as important to care for the families of the patients as well as the patient, because they too are enduring a lot.
Melissa Malson
ER Tech, Warren Campus
Hired in 2014