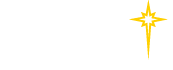 Find a Practice/Location
View All

Maryann Schwartz
My Proud Story...
I was working here at St. Luke's Hospital at the switchboard for a short time and my mother became ill with colon cancer. One particular morning, bright and early, I was riding up in the elevator to the 9th floor (which happened to be the Cancer Floor) and there was a woman with her husband… she was in tears. He seemed very uncomfortable, and his wife seemed very shaken and scared.
I said "good morning" and then the woman said she felt terrible that she would be at the top floor of the hospital… like she was a leper or something. I turned to her and said "don't you know the top floor is the best? It's the Penthouse Suite."
She started to smile and it seemed to have perked both she and her husband up a bit. I got chills. I was happy to say the right words to soothe someone in need coming to our hospital.
I will never forget that day.
Maryann Schwartz
Coordinator, Residency Program
Hired in 1988