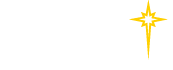 Find a Practice/Location
View All

Jasmine Harrell
My Proud Story...
I've always had a passion for working in health care. When I have a chance to make a difference in someone's life, I try my best to help any way I can.
I remember one day, our office was extremely busy, and I got a call from a patient who was very upset. She hadn't received her mail order, and I was able to have one of our doctors give her enough medicine to hold her over until her mail order arrived.
She actually cried and thanked me for my patience. The following day, I received a message from her thanking me… she had been waiting over two weeks.
Jasmine Harrell
Medical Receptionist
Hired in 2016