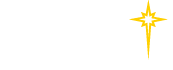 Find a Practice/Location
View All

Tara Sakasits
My Proud Story...
My first introduction to St. Luke's was as a junior volunteer where I had such a great experience that I knew it was where I wanted to work. I was also attracted to occupational therapy because I wanted to help others regain independence and life satisfaction despite illness or injury. After I graduated from the University of Scranton, I was fortunate to start my career here. Under the best mentorship and guidance, I have grown as a therapist and I'm grateful to my colleagues for all the knowledge and wisdom they have shared – they have become like a second family to me.
This past September, after a long road to pregnancy, I delivered my daughter here. I can honestly say that I had the best physician and team. My physician not only heard me, she listened to me. She was tough when I needed it, and provided encouragement when I needed it – the nursing staff was supportive, reassuring, and encouraging. I had total trust in them and needless to say, they didn't disappoint. I am grateful for the care I received from the physicians, the nursing staff, the neonatal staff and the lab technicians, who were so kind and even empathized with my fear of needles. I am sure my experience is not unique, and all the more reason why I love being a part of St. Luke's.
I consider myself lucky to walk into this institution where I am surrounded by truly talented individuals. Not only does St. Luke's provide exceptional clinical care, but there is always a smiling face ready to greet you and brighten your day. I am so proud to be a part of this organization and I am eternally grateful to my best friend's mom, who taught at the school of nursing, and first introduced me to a fantastic volunteer program.
Tara Sakasits, MS, O TR/L
Clinical Manager, Inpatient Occupational Therapy
Hired in 2006