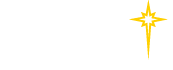 Find a Practice/Location
View All

Employee Form

Whether you work behind the scenes or directly with patients and families on a daily basis, every St. Luke's employee has a story to tell.
Tell us what motivated you to enter the healthcare field, share a moment when you realized you made a difference in a patient's life or tell us when you went above and beyond for the patients and families we serve.
We want to make it easy for you to tell us your story.
Option 1: Online
Submit your story online by entering the fields below:
Before sharing your story, please read the submission guidelines – Click Here.