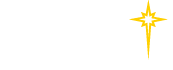 Find a Practice/Location
View All

Kim Stone
My Proud Story...
From a very young age, I have always had the desire to help people. I remember being in third grade, sticking up for kids who were bullied, and feeling empowered that I could make someone's life better by making sure they knew someone cared. That desire to help the most vulnerable has never left me, which is what inspired me to become a social worker.
I have been fortunate enough to have several memorable moments when I realized that I made a difference in the life of a patient, one of the most recent was particularly gratifying. I was working with a patient who was newly diagnosed with schizophrenia, and his family was at a complete loss as to where to go for help. I connected the family with county mental health resources, began the Social Security disability application process and provided them with other community resources that would provide the patient with the most well-rounded treatment and care possible.
I felt that I was just doing my job, as I would for any patient. However, I realized just how much I made a difference when the patient's mother expressed her relief and gratitude; knowing that they had help and would get through this difficult situation because of it made all the difference.
Situations like these remind me that even when we don't recognize it, we can make an enormous difference in the lives of our patients. The foundation of excellent patient care is built on the passion to help, the motivation to take action and a compassionate heart. I am proud to work for St. Luke's, where I see all of those things in my co-workers every day!
Kim Stone, LSW
Case Manager, Bethlehem, Behavioral Health
Hired in 2016