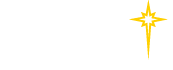 Find a Practice/Location
View All

Elsie Isidore
My Proud Story...
Recently, I was given the opportunity to impact the life of another human being. This doesn't happen every day so when I had this opportunity, I made it my business to act upon it. I can recall the statement that was uttered to me by my elderly patient: "The world needs more people like you." This statement resonated with me.
This elderly patient was accidentally left by transportation and I was able to intervene and provide immediate resolution to her dilemma. Can you imagine for a moment being an elderly diabetic woman who was seen by your doctor at 2 pm and her ride wouldn't return until 6:30 pm?
Without hesitating, I ordered food for her and arranged for a cab pickup. As we waited until transportation arrived, she uttered those words I would never forget, as she expressed how grateful she was for the kind gesture.
Working for St. Luke's offers me the opportunity to make the world a little better for someone every day. My role gives me opportunities to provide exceptional patient service and to help in moments when help is needed most.
Elsie Isidore
Supervisor, Support Services
Hired in 2012