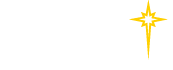 Find a Practice/Location
View All

Ashley Rutkowski
My Proud Story...
About 2 years ago, we received a patient who needed a left ventricular assist device (LVAD). His operation went as well as expected and he was home within a few weeks. However, he experienced complications while at home and was admitted numerous times. But, during his readmissions we got to know him and many staff members developed a friendship/connection with him.
He would come visit numerous times throughout the year, always bringing us homemade cookies. He had such an amazing outlook on life and he quickly became the spokesperson for the other LVAD patients. He would visit patients before these devices were implanted to discuss his success with the operation. He also diligently visited them after their procedures to discuss their frustrations and anxieties. He took such an interest in helping others, his nickname became "The LVADvocate."
Unfortunately, he recently passed away. When our unit received the news, we were all devastated. He became like family to many of us and we all felt a sadness sweep through the unit at the news. We all wondered – "why him?" With such a positive attitude and willingness to help others we were devastated. The more we thought about it, the more we realized that not only did we make a difference in his life, he returned the favor and made an impact on ours. In the two years since he received the LVAD implantation, he was able to help other LVAD patients and make a difference in their lives.
His smile and laugh were infectious and his positive outlook on life was an inspiration for everyone who cared for him.
Ashley Rutkowski, BSN, RN
Clinical Coordinator
Hired in 2011