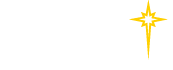 Find a Practice/Location
View All

Accessing St. Luke's Care Network

St. Luke's Care Network is dedicated to improving the health care consumer experience throughout the region. Our partnership with Capital Blue Cross provide consumers with incented, plan design-driven opportunities to engage St. Luke's Care Network clinicians along every step of their health care journey.
Capital Blue Cross
Combining the flexibility of a PPO with the hospitals and providers of St. Luke's Care Network, Capital Blue Cross offers the Valley Advantage EPO product to employers located in Lehigh and Northampton Counties.
This integrated network of physicians ensures the comprehensive treatment of your employees while living and working in Lehigh and Northampton Counties and when traveling outside the service area through the BlueCard PPO network of providers.
For more information on Capital Blue Cross and the Valley Advantage EPO, please contact your Capital Blue Cross account representative or your employee benefits broker.
About Capital BlueCross
Capital BlueCross, headquartered in Harrisburg, Pa., is the leading health solutions and insurance company in Central Pennsylvania and the Lehigh Valley. A partner in the community's health for 80 years, Capital BlueCross offers health insurance products, services and technology solutions that provide peace of mind to consumers and promote health and wellness for our customers. More than a health insurer, the company delivers innovative solutions through a family of diversified businesses that is creating a healthier future and lowering health care costs. Among these solutions are patient-focused care models, leading-edge data analytics, and digital health technologies. Additionally, Capital BlueCross is growing a network of Capital Blue health and wellness centers that provide in-person service and inspiration to help people reach their health goals. Capital BlueCross is an independent licensee of the BlueCross BlueShield Association. For more information, visit capbluecross.com.