Classes & Support Groups

LAFF: Life Always Facing Forward
Life Always Facing Forward, lending support through laughter and positivity
Women facing breast and gynecologic cancers can find support through Life Always Facing Forward, or LAFF, a new program created by St. Luke's breast cancer survivors whose cancer journeys brought them together. St. Luke's LAFF program connects cancer patients with a cancer survivor on a one-on-one basis to be there to support them through their cancer journey.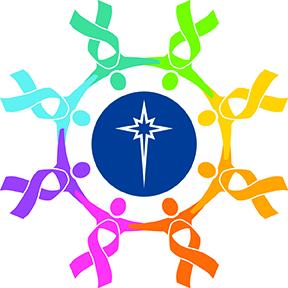 Get to know the LAFF Program and how it can provide support
LAFF cancer survivors receive the mentorship training necessary to provide one-on-one support for women facing a cancer journey. St. Luke's LAFF volunteers are available to help women cope with the emotional and practical challenges of cancer. All communication is strictly confidential. The LAFF program is overseen by a licensed social worker; LAFF volunteers receive specialized training to be able to participate in this program.
LAFF can…
Help to ease the fears, concerns and anxiety about cancer and its treatment.
Provide encouragement, hope and support.
Allow those with cancer to talk about cancer in an open, honest way.
Help manage the physical, emotional and practical challenges cancer can bring.
Share their own experiences with cancer and coping strategies.
Provide support from diagnosis to treatment and beyond.
If you would like to make a connection with a LAFF mentor for one-on-one support or become a LAFF mentor yourself, call St. Luke's HOPE Line at 484-503-HOPE (4673).
Additional Resources
Life Facing Forward: Life After Cancer Treatment
Siga Adelante: La vida después del tratamiento del cáncer
Close
Journey of Hope – For All Cancer Types
Second Monday of each month
7 – 8:30 pm
St. Luke's Quakertown Campus
Taylor A Conference Room
Enter main lobby, go to ground floor
This is a monthly meeting designed for patients and families living with cancer. From diagnosis, through treatment, it's an emotional roller coaster for patients and families as well. Let's talk about what coping methods might help and how we can get through the difficult days.Survivors who attend will share some helpful hints about how they managed their journey. Family members are welcome even if the patient is not up to coming.
Close
St. Luke's Prostate Support Group
St. Luke's Prostate Support Group
First Tuesday of each month
7 – 8:30 pm
St. Luke's Cancer Center – Bethlehem Campus
Radiation Oncology Waiting Room
Close