News
Resident AND Spouse Find Employment at SLUHN
August 23, 2023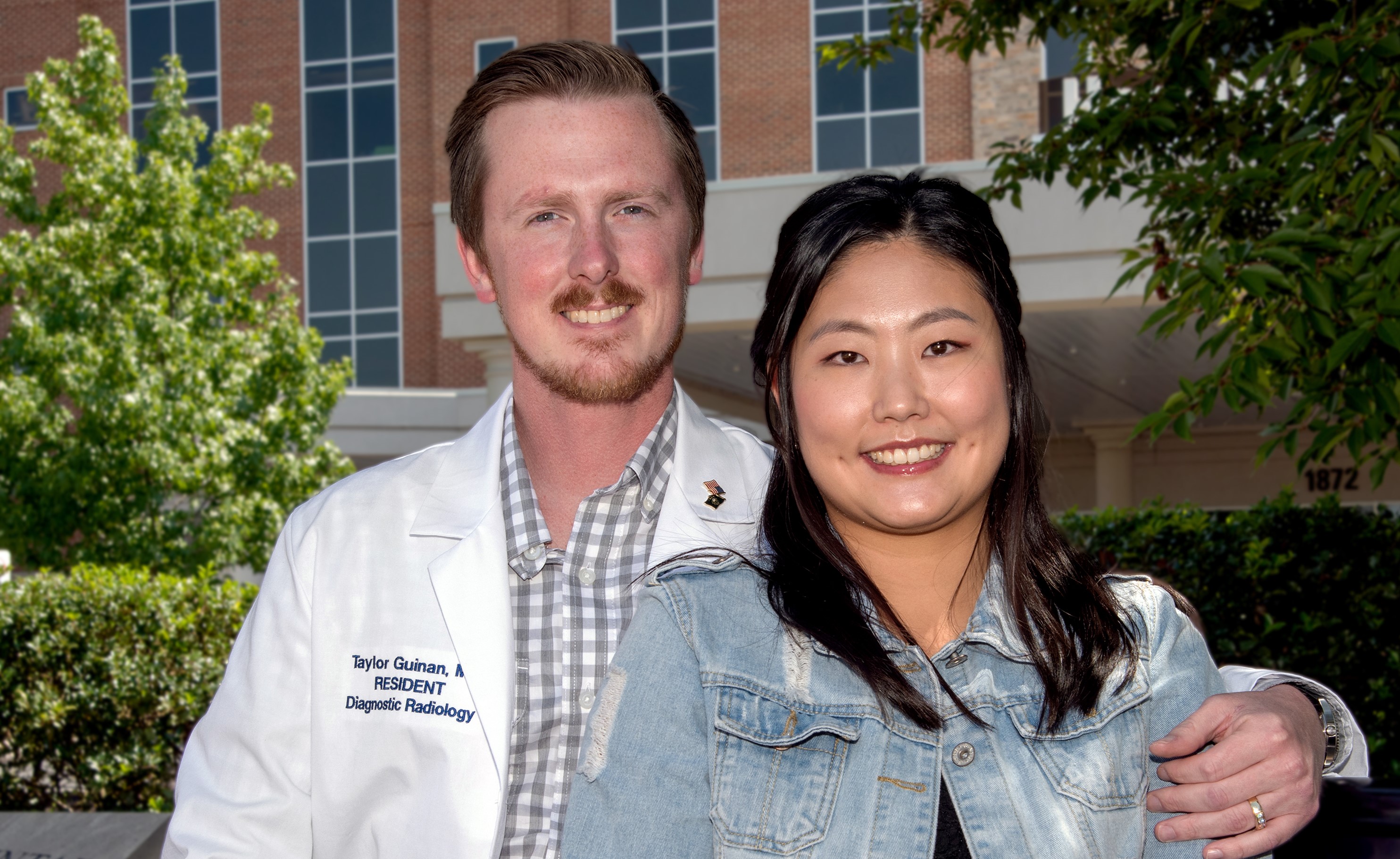 After graduating from Georgetown University School of Medicine, Dr. Taylor Guinan matched into a new diagnostic radiology residency program at St. Luke's University Health Network. Meanwhile, his wife, Hae Guinan, found a perfect job at St. Luke's as a Human Capital Management Specialist, a newly created training position that will benefit from her extensive skills as a teacher. The couple is excited to join the preeminent healthcare teaching network and top-rated healthcare employer in the region.
Recruiters from the St. Luke's Office of Graduate Medical Education and specialists from the St. Luke's Department of Human Resources provide partners and spouses of incoming doctors with employment-search advice and resources, including helping them identify and apply for a role at St. Luke's that fits their skills and experience.
"We are constantly seeking highly qualified and talented individuals to join our family at St. Luke's. When we have couples like Taylor and Hae elect to continue their careers with St. Luke's, it's doubly rewarding," says Evan Ochs, St. Luke's Senior Vice President, Human Resources. "I'm proud to welcome them both onto our team."
Taylor added, "I spent the past year searching for a top-rated radiology training program, and I was so pleased to find one at St. Luke's. Hae and I were concerned that she might not discover something equally enriching, but her role at St. Luke's is very exciting and rewarding. We are both so grateful for these opportunities."
St. Luke's has been named a Top Workplaces 2023 nationally, in Pennsylvania and New Jersey. St. Luke's is the ONLY healthcare institution in Pennsylvania and the third-highest ranked healthcare entity in the nation to be deemed a Top Workplace in 2023. St. Luke's University Health Network has been named one of America's Best Employers for Women by Forbes. St. Luke's is the only employer in the Lehigh Valley to be named to the list and is one of only two healthcare employers in Pennsylvania to receive the designation.
St. Luke's has earned the 100 Top Major Teaching Hospital designation from Fortune/Merative 10 times total and eight years in a row, including in 2022 when it was identified as THE #2 TEACHING HOSPITAL IN THE COUNTRY. St. Luke's sponsors 48 graduate medical education programs that are accredited by Accreditation Council for Graduate Medical Education, American Osteopathic Association, Commission on Dental Accreditation, Council on Podiatric Medical Education, American Society of Health-System Pharmacists, and American Board of Physical Therapy Residency and Fellowship. According to external benchmarks, St. Luke's provides a better training and learning environment than most other teaching hospitals nationally.