News
Meet Sharvil Sheth, MD, Vascular Surgeon
March 10, 2020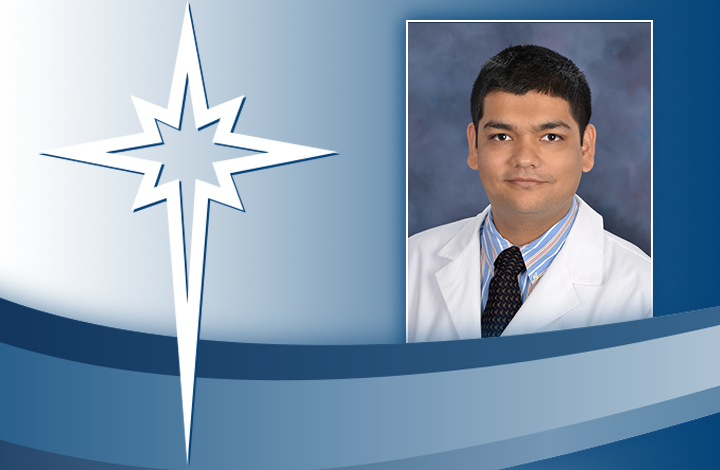 Dr. Sheth is an expert in the diagnosis, treatment, and management of the conditions in the blood vessels. He treats a range of health problems, from spider and varicose veins to life-threatening aneurysms, and can help patients manage chronic conditions throughout their lives.
Board-certified vascular surgeon, Sharvil Sheth, MD is a member of St. Luke's exceptional team of vascular doctors and surgeons who utilize the latest technologies and procedures for the treatment of vascular diseases.
Dr. Sheth received his medical degree from Gujarat University in Ahmedabad, India. He then moved to the United States and completed my general surgical training at the University of Medicine and Dentistry of New Jersey (now Rutgers) in Newark, NJ. He completed his fellowship training in vascular and endovascular surgery at New York University Medical Center, one of the leading academic centers of vascular training.
"I have extensive experience in both open and minimally-invasive vascular surgical procedures in both arterial and venous disease affecting all parts of the body," says Dr. Sheth. "I tell my patients that they don't just get my opinion about their treatment, but you'll get the entire team of vascular surgeon's opinions because we meet every week to discuss complex cases we see in the office. That's what makes St. Luke's vascular surgery team unique."
In his spare time, he and his wife, a gastroenterologist also with St. Luke's, stay busy with their young daughter.
"My goal is to work with you, your family and your doctors with a team approach to provide you the best and most evidence-based treatment for your vascular disease in the least invasive manner possible," says Dr. Sheth.