News
St. Luke's Center for Advanced Gynecological Care Expanding into Tamaqua
July 10, 2019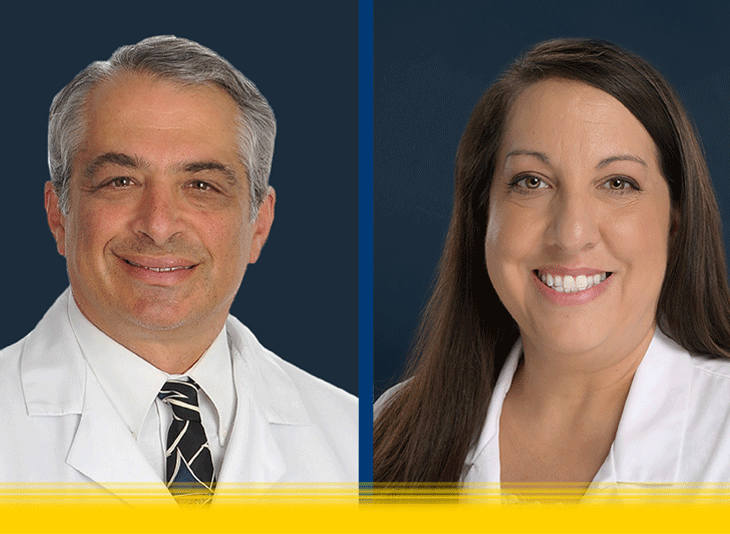 St. Luke's University Health Network is happy to announce Michael Patriarco, DO, and Valerie Schissler, CRNP, will be expanding their services into Tamaqua, where they will begin seeing patients on July 11th.
Michael Patriarco, DO
Valerie Schissler, CRNP
Their new location, St. Luke's Center for Advanced Gynecological Care, will be located at 120 Pine Street, Suite A, in Tamaqua.
Their office hours will be the first and third Tuesday mornings of the month, as well as the second and fourth Thursday afternoons. They will continue to see patients in their Allentown office.
Expanding into Tamaqua, they would like to welcome new patients of all ages. For scheduling, please call 484-426-2670.
Dr. Patriarco specializes in minimally invasive gynecologic surgery and performs several in-office surgical procedures. Nurse practitioner, Schissler has 18 years of experience working with urogynecology.
"We are thrilled to be able to bring the services and care of our Allentown office into the Miners market, to bring women a better all-around experience," said Patriarco.
Their practice specializes in women of all ages with pelvic pain, irregular or heavy periods, uterine fibroids, endometriosis, urinary incontinence, various birth control options, gynecological needs, as well as women's general health concerns.