News
Female Gynecologic Oncologist Joins St. Luke's Cancer Center
August 19, 2019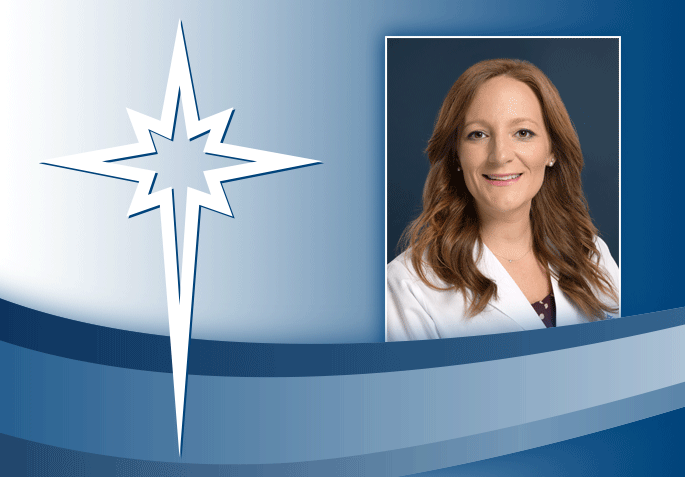 St. Luke's Cancer Center is pleased to welcome Ashley Graul, MD, MSCE, to its team of experts. Dr. Graul will join St. Luke's Cancer Care Associates to treat women with cervical, ovarian, and uterine cancers with fellow gynecologic oncologists, Nick Taylor, MD, Rick Boulay, MD and Israel Zighelboim, MD.
Dr. Graul is a compassionate, dedicated and empathetic physician who's focus is on patient care. She works with patients to develop a personalized, comprehensive plan to ensure the best clinical outcomes.
"Joining St. Luke's feels more like joining a family who takes care of our patients together," says Dr. Graul. "A patient's battle against cancer is very personal and requires quite an emotional and time investment from everyone involved, so that family atmosphere is really important to our patients, their caregivers and to us as providers."
Dr. Graul received her medical degree from Temple University School of Medicine, completed residency training at Pennsylvania Hospital and her Gynecologic Oncology fellowship at the University of Pennsylvania. She is published in multiple journals including Gynecologic Oncology and the International Journal of Gynecological Cancer. In addition to a strong focus on research, she has also strived to make an impact in patient advocacy through lobbying and legislative boards.
"In addition to my interest in patient-focused, supportive care surrounding cancer treatment, I also feel strongly about pursuing clinical research to help advance the field of oncology," says Dr. Graul.
During her fellowship, she was honored with a merit award from the American Society of Clinical Oncology, which recognizes early-career oncologists who are committed to research and innovation. Having been trained at the University of Pennsylvania, Dr. Graul has been exposed to a wide breadth of diseases and patient populations and that, coupled with her strong background in clinical trials, helps her develop and institute the latest findings within her own practice at St. Luke's.
Dr. Graul and her team are now accepting patients in Bethlehem and Easton. To schedule an appointment, call 484-503-HOPE (4673). Learn more at sluhn.org/cancer.
St. Luke's Doctors' Pavilion
701 Ostrum Street, Suite 502
Bethlehem, PA 18015
St. Luke's Cancer Center - Anderson
1600 St. Luke's Boulevard, 2nd Floor
Easton, PA 18045