News
St. Luke's Bethlehem-Campus Designated Top Center for Stroke Care
June 14, 2018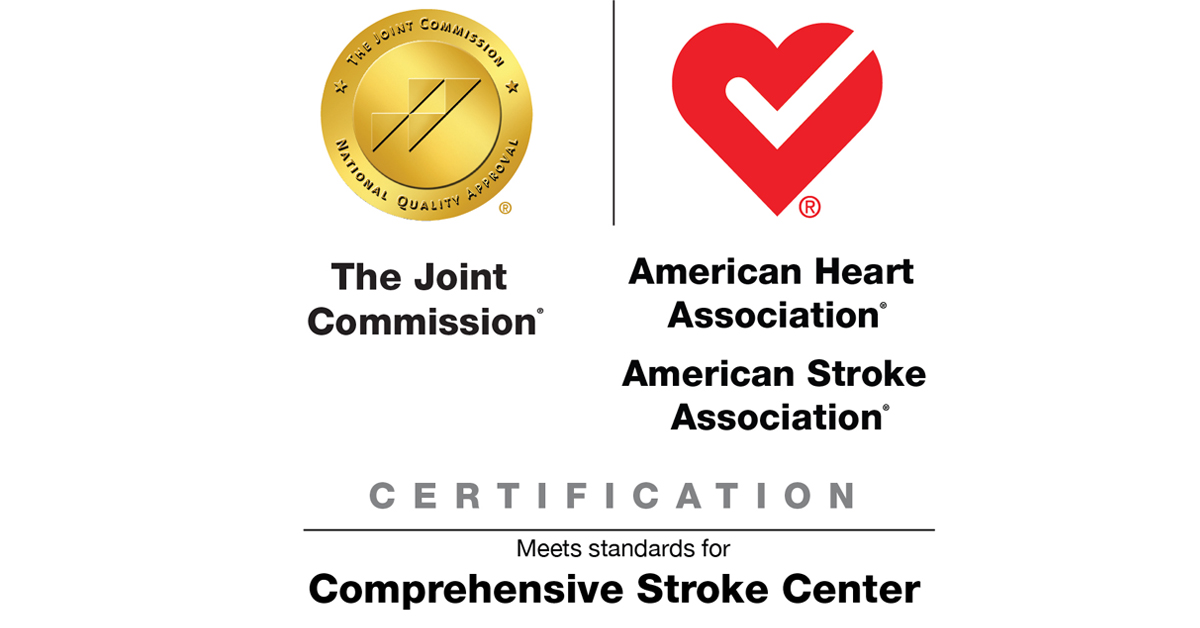 BETHLEHEM, Pa. – St. Luke's University Hospital in Bethlehem attained certification Tuesday as a Comprehensive Stroke Center.
The designation by the American Heart Association/American Stroke Association and The Joint Commission is given to programs that offer the highest and most advanced level of stroke care. Only 163 other hospitals nationwide (11 in Pennsylvania) share this distinction.
"The designation tells patients that should they suffer a stroke, they will get the best possible care at St. Luke's, even if their case is complex," said stroke specialist Nitya Mambalam, M.D., of St. Luke's Neurology Associates in Bethlehem.
Someone in America suffers a stroke every 40 seconds, according to the Centers for Disease Control and Prevention. Stroke is the fifth leading cause of death in the United States, killing about 130,000 people each year, according to the American Stroke Association, which has designated May as National Stroke Awareness Month.
"The Comprehensive Stroke Center designation means that St. Luke's can provide care for the entire range of different types of strokes and that stroke patients can receive cutting-edge, state-of-the-art care in their own community," said Daniel Ackerman, M.D., Director of Stroke and Vascular Neurology at Saint Luke's University Health Network.
Stroke can cause long-term disability, including difficulty speaking, loss of vision and memory impairment. Those affected by stroke are less likely to suffer debilitating effects and more likely to be able to return to their normal lives when they receive prompt and cutting-edge treatment, Dr. Mambalam said. "Our skilled doctors, nurses and supportive staff are committed to providing quality care that results in better outcomes for our patients," she said.
Designation covers staff, equipment, procedures available
To receive the Comprehensive Stroke Center designation, St. Luke's Bethlehem campus had to show it has available 24/7:
Advanced imaging techniques including magnetic resonance imaging (MRI) and magnetic resonance angiography (MRA), and computed tomography angiography (CTA).

Personnel trained in vascular neurology, neurosurgery and endovascular procedures.

And intensive care facilities for neurology patients.
It also had to show that it has experience and expertise treating patients with large ischemic strokes, intracerebral hemorrhage and subarachnoid hemorrhage (bleeding in the space between the brain and surrounding membrane) and that it participates in stroke research. A Comprehensive Stroke Center also must coordinate follow-up care for patients who are discharged from the hospital, Dr. Ackerman said. An ischemic stroke is caused by an obstruction within a blood vessel supplying blood to the brain and is the most common, he noted.
"Earning the designation is one more step in St. Luke's commitment to our local community," Dr. Ackerman said. "We want to make sure that our patients have access to state-of-the-art care right here in our own backyard."
All St. Luke's campuses are equipped with the personnel and imaging to rapidly evaluate stroke patients and provide initial emergent treatment as well as identify those cases requiring highly specialized treatment and patient transfer to the Comprehensive Stroke Center at the Bethlehem Campus, he said.
Media Contact:
Sam Kennedy, Corporate Communications Director, 484-526-4134, samuel.kennedy@sluhn.org
About St. Luke's
Founded in 1872, St. Luke's University Health Network (SLUHN) is a fully integrated, regional, non-profit network of 14,000 employees providing services at 10 hospitals and over 300 outpatient sites. With annual net revenue of $1.9 billion, the Network's service area includes 10 counties: Lehigh, Northampton, Berks, Bucks, Carbon, Montgomery, Monroe and Schuylkill counties in Pennsylvania and Warren and Hunterdon counties in New Jersey. Dedicated to advancing medical education, St. Luke's is the preeminent teaching hospital in central-eastern Pennsylvania. In partnership with Temple University, St. Luke's created the region's first and only regional medical school campus. It also operates the nation's longest continuously operating School of Nursing, established in 1884, and 28 fully accredited graduate medical educational programs with 226 residents and fellows. St. Luke's is the only health care system in central-eastern Pennsylvania to earn Medicare's five-star rating (the highest) for quality, efficiency and patient satisfaction. St. Luke's has earned the 100 Top Major Teaching Hospital designation from IBM Watson Health (formerly Truven Health Analytics) repeatedly – six times total and four years in a row including 2018. It has also been cited by IBM Watson Health as a 50 Top Cardiovascular Program. Utilizing the EPIC electronic medical record (EMR) system for both inpatient and outpatient services, the Network is a multi-year recipient of the Most Wired award recognizing the breadth of the SLUHN's information technology applications such as telehealth, online scheduling and online pricing information. St. Luke's is also recognized as one of the state's lowest cost providers.