News
Patient with AFib Have Heart Implant Option To Reduce Stroke Risk
July 09, 2018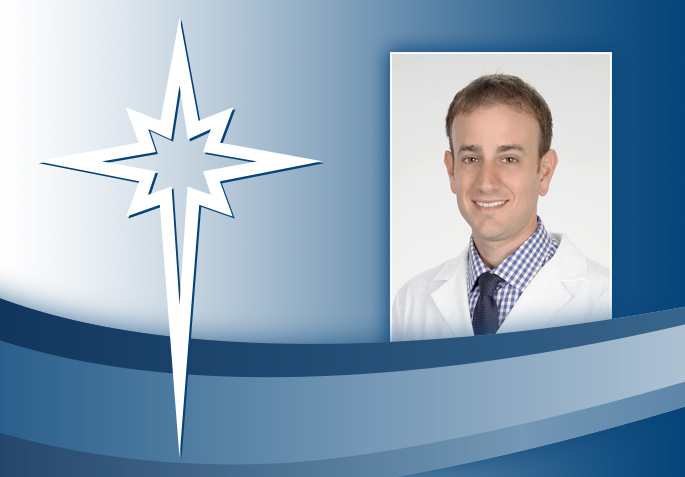 By Steven Stevens, M.D.
St. Luke's Heart and Vascular Center
For patients who have atrial fibrillation (AFib) not caused by a heart valve problem, an FDA-approved implant called Watchman™ may replace the need for blood thinners to reduce the risk of stroke.
Patients with AFib can be five times more likely to have a stroke because the condition puts a severe strain on the heart and blood vessels, which may cause blood clots that cut off the blood supply to the brain and cause a stroke.
As a cardiac electrophysiologist, I see patients every day who live with AFib. Many of those patients are on blood thinners to reduce the risk of stroke, and some do not do well on the medication. Bleeding in the brain and other parts of the body can be a side effect of blood thinners.
The safe and effective Watchman device may provide be an alternative for some of those patients. The Watchman, about the size of a quarter, is implanted into the left atrial appendage (LAA) of the heart to seal it from releasing blood clots. The LAA is the part of the heart in which about 90 percent of stroke-causing clots form during AFib.
I perform the minimally-invasive Watchman implant procedure in the Cardiac Catherization Lab at St. Luke's, and each patient usually stays in the hospital just one night.
Implanting the Watchman device is a one-time procedure that may improve the quality of life for appropriate patients by:
* Eliminating the need for the lifelong use of blood thinners like warfarin or Coumadin, which increases the risk of bleeding.
* Reducing the risk of stroke, bleeding, brain bleeding (which can cause a stroke) and death. About 99 percent of patients who have the Watchman implant can end their use of blood thinners.
* Stopping the need for regular blood tests
* Ending food and drink restrictions that come with blood thinner use
* Possibly saving the patient money long-term, when comparing out-of-pocket Medicare-patient costs for the procedure to the cost of life-long use of blood thinners and testing
My fellow cardiac physicians and I at the St. Luke's Heart and Vascular Center physician have the knowledge to know if Watchman is right for a patient with AFib. Contact the St. Luke's Heart and Vascular Center at 484-526-7800 to schedule a consultation with one of us regarding the Watchman implant and your heart health.
About St. Luke's
Founded in 1872,

St. Luke's University Health Network

(SLUHN) is a fully integrated, regional, non-profit network of 14,000 employees providing services at 10 hospitals and over 300 outpatient sites. With annual net revenue of $1.9 billion, the Network's service area includes 10 counties: Lehigh, Northampton, Berks, Bucks, Carbon, Montgomery, Monroe and Schuylkill counties in Pennsylvania and Warren and Hunterdon counties in New Jersey. Dedicated to advancing medical education, St. Luke's is the preeminent teaching hospital in central-eastern Pennsylvania. In partnership with Temple University, St. Luke's created the region's first and only regional medical school campus. It also operates the nation's longest continuously operating School of Nursing, established in 1884, and 28 fully accredited graduate medical educational programs with 226 residents and fellows. St. Luke's is the only health care system in central-eastern Pennsylvania to earn Medicare's five-star rating (the highest) for quality, efficiency and patient satisfaction. St. Luke's has earned the 100 Top Major Teaching Hospital designation from IBM Watson Health (formerly Truven Health Analytics) repeatedly – six times total and four years in a row including 2018. It has also been cited by IBM Watson Health as a 50 Top Cardiovascular Program. Utilizing the EPIC electronic medical record (EMR) system for both inpatient and outpatient services, the Network is a multi-year recipient of the Most Wired award recognizing the breadth of the SLUHN's information technology applications such as telehealth, online scheduling and online pricing information. St. Luke's is also recognized as one of the state's lowest cost providers.