News
Justin Sheftel Memorial Fund Softball Tournament to feature Eagles kicker David Akers and Phillies pitcher Steve Carlton
June 09, 2017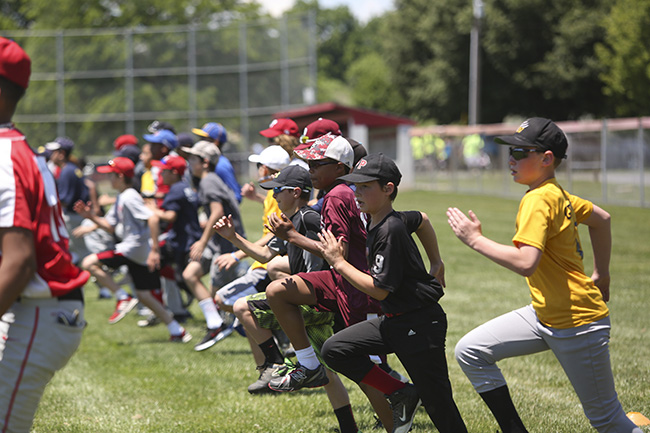 Linda Sheftel has more than one reason to be especially excited about the 13
th
annual
Justin Sheftel Memorial Fund Softball Tournament
on June 17 at Lehigh County Athletic Fields in Allentown.
Former Philadelphia Eagles kicker David Akers will participate in two fitness clinics – one for high school athletes and one for middle school athletes – as part of the tournament's outreach. St. Luke's Sports Medicine, the presenting sponsor for the third year in a row, helped bring in former Philadelphia Phillies pitcher and Baseball Hall of Famer Steve Carlton for last year's tournament. Carlton will be back again for this year's tournament as well. The big names help drive home an important message.
The tournament raises funds in memory of Linda and Elliot's son Justin, a pedestrian who was struck and killed by a fellow teenager driving under the influence during the post-high school graduation ritual known as "Senior Week" in the resort town of Ocean City, Maryland on June 15, 2005.
Justin, just 18 at the time, lost his life that evening, but his family and the Lehigh Valley community have gained a powerful positive legacy through the tournament's message. His family and friends have raised awareness of the dangers and impact that poor decisions such as drinking and driving can make in literally the blink of an eye.
The softball tournament has donated more than $375,000 since 2006 that helps provide sports-related programs and scholarships for two graduating seniors from Parkland High School.
In addition to the softball tournament, this year's festivities include:
St. Luke's Fitness & Sports Performance Clinics featuring David Akers' High School and Middle School clinics.
Annual Red Robin Mocktail Competition with celebrity judges. New this year: Vote for your favorite with a ticket. Winning ticket will receive a fabulous prize package.
Whole Foods is sponsoring a giant Jenga game and Beanbag toss.
Lehigh Valley Auto and 99.9 The Hawk will provide a Honda Civic loaded with ping pong balls in the trunk. Guess the correct number of balls and win an incredible prize pack that includes an autographed David Akers Jersey, gift cards and more.
Food, family-friendly activities and more.
Linda Sheftel is eagerly anticipating Akers' appearance. "David Akers is unbelievable," Linda Sheftel exclaimed. "I am so impressed with him and thankful that he's involved with our tournament. He's bringing a really good message."
Akers was on board as soon as he heard about the tournament. "It was such a horrific tragedy with Justin," Akers said "This tournament serves so many different organizations, and a scholarship program as well. By playing softball and getting the community together every year, this tragedy has transformed into triumph, and it's a cool thing to see the community come together to understand the consequences of poor decision-making."
Good decision-making skills are as critical to Akers' message as they are to Justin Sheftel's legacy.
"We are not self-made at all," Akers says. "We need someone who teaches us, encourages accountability and gives us an opportunity in life. There's always that group of people who help you understand the ability to get up and keep fighting, that never quit attitude to persevere in life through a thing called teamwork."
Media Contact
Sam Kennedy, Corporate Communications Director, 484-526-4134, samuel.kennedy@sluhn.org
About St. Luke's
Founded in 1872, St. Luke's University Health Network (SLUHN) is a non-profit, regional, fully integrated and nationally recognized network providing services at seven hospitals and more than 270 outpatient sites. The network's service area includes Lehigh, Northampton, Carbon, Schuylkill, Bucks, Montgomery, Berks and Monroe counties in Pennsylvania and in Warren County in New Jersey. Dedicated to advancing health education, St. Luke's operates the nation's oldest School of Nursing and 22 graduate medical educational programs and is considered a major teaching hospital, the only one in the region. In partnership with Temple University, St. Luke's created the region's first Medical School. Repeatedly, including 2017, St. Luke's has earned Truven's 100 Top Major Teaching Hospital designation as well as 50 Top Cardiovascular program in addition to other honors for clinical excellence. St. Luke's is a multi-year recipient of the Most Wired award recognizing the breadth of St. Luke's information technology applications such as electronic medical records, telehealth, online scheduling and pricing information. St. Luke's is also recognized as one of the state's lowest cost providers in comparison to major teaching hospitals and other health systems.