News
Jennifer Axelband, DO, First Ever Board Certified in Surgical Critical Care
December 13, 2016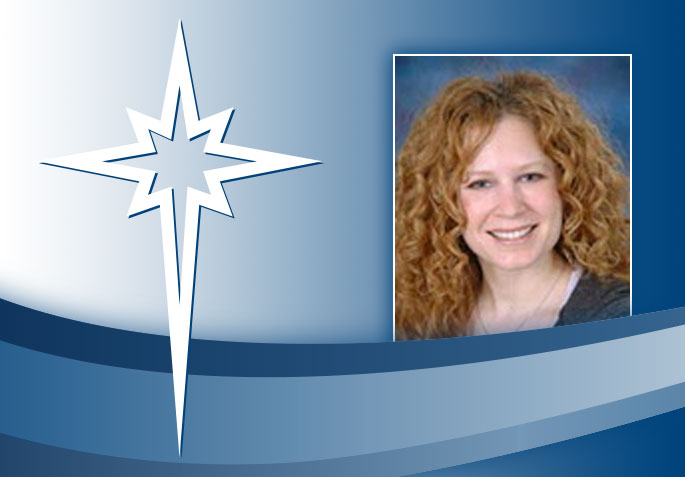 Bethlehem, PA (12/13/2016) – After Jennifer Axelband, DO, graduated from medical school, completed an emergency medicine residency, and then surgical critical care and trauma fellowship training, the incredibly skilled physician reached even further to achieve a most momentous personal and professional goal:
Dr. Axelband recently became the first ever osteopathic emergency medicine trained-physician to be board certified in surgical critical care by the American Osteopathic Boards of Surgery (AOBS) in the history of U.S. medicine.
Jennifer R Axelband, DO
"Board certification has never been available to anyone in my position until now," Dr. Axelband, Education Medical Director of Critical Care and Medical Director of Neurologic Critical Care at St. Luke's University Hospital, said recently.
And by "in my position," she said, she means that before she triumphed over layers of bureaucracy and red tape, no emergency medicine trained osteopathic physician was ever eligible to sit for a surgical critical care exam because that particular test did not exist.
Through her persistence, one was created. And sitting for it the first time it was offered makes Dr. Axelband the absolute first ever osteopathic physician to be board certified in surgical critical care by the American Osteopathic Board of Surgery and the American Osteopathic Association (AOA).
The Accreditation Council for Graduate Medical Education recognizes only allopathic physicians—MD's—to sit for the exam given by the American Board of Surgery. The AOA certification for surgical critical care via AOBS was only available to surgeons. Until recently, osteopathic emergency physicians did not have a certification pathway for surgical critical care.
Thanks to Dr. Axelband, the AOA and AOBS now recognizes that qualified osteopathic emergency medicine-trained physicians who complete a surgical critical care fellowship are eligible to take the SCC boards.
"Dr. Axelband continues the great tradition of breaking barriers that has personified the St. Luke's Critical Care Fellowship. This is a momentous achievement that only serves to underscore the dedication and compassion she displays every day while caring for the critically ill," according to James Cipolla, MD, Surgical Critical Care Fellowship Director at St. Luke's University Health Network.
About St. Luke's
Founded in 1872, St. Luke's University Health Network (SLUHN) is a non-profit, regional, fully integrated and nationally recognized network providing services at seven hospitals and more than 270 outpatient sites. The network's service area includes Lehigh, Northampton, Carbon, Schuylkill, Bucks, Montgomery, Berks and Monroe counties in Pennsylvania and in Warren County in New Jersey. Dedicated to advancing health education, St. Luke's operates the nation's oldest School of Nursing and 22 graduate medical educational programs and is considered a major teaching hospital, the only one in the region. In partnership with Temple University, St. Luke's created the region's first Medical School. Repeatedly, including 2016, St. Luke's has earned Truven's 100 Top Major Teaching Hospital designation as well as 50 Top Cardiovascular program in addition to other honors for clinical excellence. St. Luke's is a multi-year recipient of the Most Wired award recognizing the breadth of St. Luke's information technology applications such as electronic medical records, telehealth, online scheduling and pricing information. St. Luke's is also recognized as one of the state's lowest cost providers in comparison to major teaching hospitals and other health systems.