News
A Woman's Place joins St. Luke's Physician Group
August 15, 2016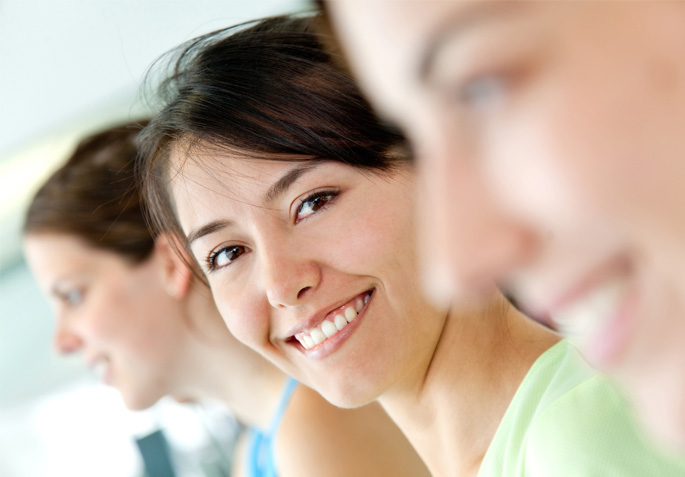 Bethlehem, PA (08/15/2016) – Johnnie S. Willis, MD and Kristin Abbruzzi, DO, who have served women in the Lehigh Valley region for decades at "A Woman's Place" in Fountain Hill, have merged their OB/GYN practice into St. Luke's Physician Group.
The new affiliation will retain Drs. Willis and Abbruzzi's strong focus on women's health issues that include everything from general women's health care, obstetrics and gynecology, to high-risk pregnancy care.
St. Luke's OB/GYN - A Woman's Place is located at 685 Delaware Ave., Bethlehem, close to St. Luke's University Hospital Campus in Fountain Hill. The practice has had a very close relationship with St. Luke's since its inception, and Dr. Willis now said joining St. Luke's Physician Group has been a natural step amidst the changing face of medicine.
"I'm looking forward to it," he said. "I've been associated with St. Luke's all my professional life. I know all the people and how the organization operates. For four decades, this has been my home; it's just a little closer of a relationship now."
"St. Luke's is proud and excited at the addition of Dr. Willis and Dr. Abbruzzi, and "A Woman's Place," to the already impressive selection of doctors who provide care to the women of our region," said Susan Cox, RN, MSN, NEA-BC, CMPE, Regional Director, Women's Health Services at St. Luke's University Health Network. "Their expertise in OB/GYN care and their long-standing reputation in our community further establishes St. Luke's as the leader in women's health."
New patients are welcome at St. Luke's OB/GYN - A Woman's Place. Appointments may be scheduled by calling the office at 484-526-7060.
Johnnie S. Willis, MD
Johnnie Willis, MD
Dr. Johnnie S. Willis founded A Woman's Place practice 32 years ago after completing a four-year residency at St. Luke's. The Maryland native earned an undergraduate degree in medical technology from Columbia Union College in Takoma Park, MD and went on to complete medical school at the University of Iowa School of Medicine.
Dr. Willis said the combination of surgery and pediatrics associated with obstetrics and gynecology attracted him to the specialty.
"If you like people, this is the profession to be in," he said. "The most important thing for me is that my patients know that I care. They're not just a number. They know I can take time with them, talk to them, discuss the issues that are important to them and develop a plan, together."
"Being in OB/GYN over four decades, I've met some wonderful people," he added. "I still enjoy delivering babies and feel privileged to serve moms throughout their journey. We have great OB/GYN services here at St. Luke's.
Kristin Abbruzzi, DO
Kristin Abbruzzi, DO
Dr. Kristin Abbruzzi joined A Woman's Place 19 years ago after completing her residency at St. Luke's and her graduation from the University of New England College of Osteopathic Medicine.
"Continuity of care is very important to me," she said. "Spending a lot of time with my patients from their adolescence through menopause is rewarding."
Dr. Abbruzzi, a Rhode Island native, decided on obstetrics and gynecology because she said she had always been interested in women's health care. Maintaining an affiliation with St. Luke's was an important step in that process, and made easier because she and her physician husband found programs that met their needs.
When not working, Abbruzzi – the mother of two – enjoys shuttling her children back and forth to a variety of sports practices.
About St. Luke's
St. Luke's University Health Network (SLUHN) is a non-profit, regional, fully integrated, nationally recognized network providing services at six hospitals and more than 200 sites, primarily in Lehigh, Northampton, Carbon, Schuylkill, Bucks, Montgomery, Berks and Monroe counties in Pennsylvania and in Warren County, New Jersey.
---
Media Contact:
Mariella B. Miller
Senior Director, Corporate Communications
St. Luke's University Health Network
484-526-4134
Mariella.Miller@sluhn.org
For more information about St. Luke's services or to find a physician, call St. Luke's InfoLink toll-free at
1-866-STLUKES (785-8537) Monday through Friday from 8:30 am to 4:30 pm or email us anytime at Info.Link@sluhn.org.