News
St. Luke's Hospice Aide Honored By Pennsylvania Hospice Network With 'Spirit Of Hospice' Award
July 21, 2015
Bethlehem, PA. (7/21/2015) – For the third consecutive year, a St. Luke's Hospice employee or volunteer has been an award winner at the Pennsylvania Hospice Network's conference in Harrisburg.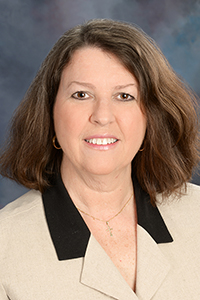 Denise Tornabene, CNA
was recently recognized by the Pennsylvania Hospice Network for her "Spirit of Hospice.
This year, St. Luke's Hospice Aide, Denise Tornabene, CNA, was recognized in the category of "Spirit of Hospice." This award recognizes a "hospice/home health aide who has demonstrated outstanding performance, sensitivity, respect and continuous excellence of service in hospice," according to the Pennsylvania Hospice Network.
"St. Luke's Hospice is proud of the empathetic, kind and clinically-excellent care that Denise provides," said Linda Moller, RN, MSN, Director, St. Luke's Hospice. "Hospice care demands a special combination of strength and kindness with the knowledge and skill to best meet the needs of each patient."
St. Luke's Hospice Patient Care Manager Judith Lichtenwalner, RN, BSN, said Denise embodies what an excellent hospice aide should aspire to be. "Denise is a very important part of our hospice interdisciplinary team. Her willingness to go the extra mile for her patients, families and co-workers is demonstrated through her compassionate, thorough and skillful care," she said. "Her insight into the patients' clinical and emotional condition, as well as the family dynamic, is valued by the case management team."
This is not the first award that Denise has received in recognition of her excellence in care. She has been the recipient of the St. Luke's Excellence in Nursing Award – Teamwork and was awarded with St. Luke's highest PCRAFT award – an honor that embodies the five Network values of pride, caring, respect, accountability, flexibility and teamwork. She has been recognized by numerous co-workers and patients' families, said Lichtenwalner.
---
Media Contact:
Denise E. Rader
Director, Network Media Relations
St. Luke's University Health Network
484-526-4104
Denise.Rader@sluhn.org
For more information about St. Luke's services or to find a physician, call St. Luke's InfoLink toll-free at 1-866-STLUKES (785-8537) Monday through Friday from 8:30 am to 4:30 pm or email us anytime at Info.Link@sluhn.org.