News
St. Luke's School of Nursing Holds Student Recruitment Event
April 03, 2015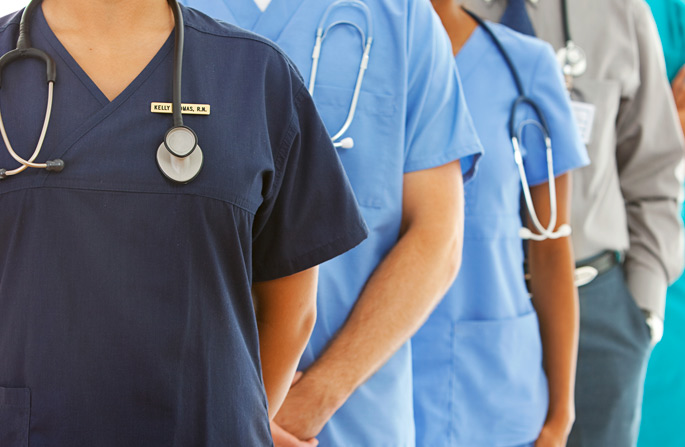 Are You Ready To Pursue a Rewarding Career as a Registered Nurse?
East Stroudsburg, PA (4/3/2015) – St. Luke's School of Nursing is hosting a student recruitment event from 4 to 7 pm on Thursday, April 23 at St. Luke's Medical Associates of Monroe County, 235 East Brown Street (suite 202), East Stroudsburg.
The event is open to individuals who have graduated high school, have taken some college courses and who are interested in becoming an Registered Nurse (RN) in just 20 months. Please bring your transcripts - an advisor will be available to discuss your options.
St. Luke's provides 900 hours of clinical experience and a demanding curriculum, and 95 percent of St. Luke's School of Nursing graduates are employed within six months of graduation.
For more information about the event, contact sonadmissions@sluhn.org or call 484-526-3443. General admissions information may be obtained at slhn.org/Medical-Education/School-Nursing. Deadline for admission is June 1 for September 2015 enrollment.
About St. Luke's School of Nursing
St. Luke's School of Nursing is the longest continuously operating hospital-based diploma school of nursing in the nation, and you can continue this proud tradition in the company of more than 4,409 graduates since 1884.
---
Media Contact:
Denise E. Rader
Director, Network Media Relations
St. Luke's University Health Network
484-526-4104
Denise.Rader@sluhn.org
For more information about St. Luke's services or to find a physician, call St. Luke's InfoLink toll-free at 1-866-STLUKES (785-8537) Monday through Friday from 8:30 am to 4:30 pm or email us anytime at Info.Link@sluhn.org.