News
St. Luke's Heart and Vascular Centers Provide Exceptional Cardiology Services Close to Home
March 07, 2014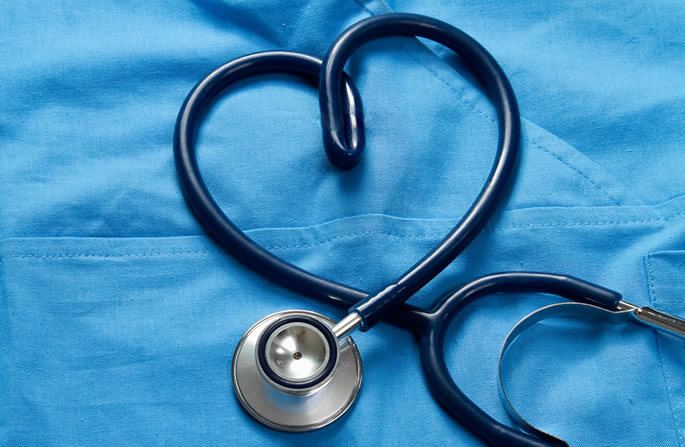 Bethlehem, PA (3/7/2014) - St. Luke's University Health Network believes every patient with heart or vascular disease should have access to high quality cardiovascular services close to home. As a result, it has established Heart and Vascular Centers in convenient locations throughout the Lehigh Valley and the surrounding area.
With centers in Allentown, Bethlehem, Coaldale, Easton, East Stroudsburg, Quakertown, Walnutport, Wind Gap (Pennsylvania) and Phillipsburg and Washington (New Jersey), almost everyone in the St. Luke's Network service area resides within a half an hour from a St. Luke's cardiologist (see Locations for a center near you). Several of these centers of offer cardiology testing, such as EEG, nuclear and stress testing, studies, for one-stop convenience.
Bringing the Latest Advances to Residents of the Area
"St. Luke's has a tradition of providing excellent heart and vascular care," said Kevin McGovern, vice president, operations, "but about five years ago, we decided that we wanted to strengthen the program and make it even better. We not only wanted to improve access for medical cardiology services, but also wanted to bring the latest advances in cardiology to the residents of the area we serve."
St. Luke's accomplished this goal by expanding the number of providers in the Heart and Vascular Center. Many of these cardiologists already had experience in advanced services and procedures. An investment in state-of-the-art technology accompanied this expansion.
As a result of this strategy, in the past five years many advanced services and procedures and programs are now offered at St. Luke's, including:
Transcatheter aortic valve replacement (TAVR), a minimally invasive surgical procedure often used for patients who are not eligible for traditional open-heart valve replacement surgery.
Extracorporeal life support (ECLS), also known as extracorporeal membrane oxygenation (ECMO). This advanced technology provides prolonged respiratory and cardiac support to patients whose lungs and hearts are so severely diseased or damaged that they cannot normally function on their own.
Cryo-Ablation – A minimally invasive therapy used to treat atrial fibrillation, a type of heart rhythm disorder. A cardiologist with specialized training in heart rhythms called an electrophysiologist, locates and freezes the heart tissue that triggers the irregular heartbeat.
In the near future, St. Luke's will offer additional advanced procedures, McGovern said, including the ventricular assist device (VAD), which partially or completely replaces the duties of a failing heart. The devices are used for patients with advanced congestive heart failure.
Offering advanced procedures is just one way St. Luke's has brought improved cardiology services to the regions. Throughout the network, patients have access to:
13 cardiology practices
Cardiac catheterization capability at three hospitals
Three accredited chest pain centers
25 cardiologists
Three cardiac surgeons
Six vascular surgeons
Five interventional radiologists
Two electrophysiologists
"It's amazing what you can accomplish in a relatively short time when you have the right combination of talented physicians, dedicated staff," McGovern said.
St. Luke's Heart & Vascular Center Locations
St. Luke's Heart & Vascular Center
1648 W. Hamilton Street
Allentown, PA 18102
610-435-5913

330 North Best Avenue
Walnutport, PA 18088
484-526-7800

St. Luke's Wind Gap Medical Center
487 Moorestown Road, Suite 102
Wind Gap, PA 18091
484-526-7800

St. Luke's Anderson Campus
1700 Riverside Circle, Suite 301
Easton, PA 18045
484-526-7800

St. Luke's Heart & Vascular Center
1469 Eighth Avenue, Suite 101
Bethlehem, PA 18018
484-526-7800

St. Luke's Heart & Vascular Center
1532 Park Avenue, Suite 105
Quakertown, PA 18951
484-526-7800

St. Luke's Upper Perkiomen Outpatient Center
2793 Geryville Pike, Suite 201
Pennsburg, PA 18073
484-526-7800

Hillcrest Plaza
755 Memorial Parkway, Suite 106
Phillipsburg, PA 08865
908-859-0514

Warren Hills
315 Route 31 South
Washington, NJ 07882
908-859-0514

St. Luke's Miners Campus
360 West Ruddle Street
Coaldale, PA 18218
484-526-7800

St. Luke's Heart & Vascular Center
235 East Brown Street
East Stroudsburg, PA 18301
570-421-3872

St. Luke's Heart & Vascular Center
516 Jenna Drive
Brodheadsville, PA 18323
570-992-1600
Contact
Denise E. Rader
Director, Network Media Relations
St. Luke's University Health Network
484-526-4104
denise.rader@sluhn.org