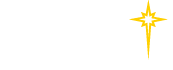 Find a Practice/Location
View All

CareCredit

Promotional Financing with CareCredit*
CareCredit is a health, wellness and personal care credit card that gives you the ability to pay over time with promotional financing options with the CareCredit credit card for purchases of $200 or more.
Use CareCredit to pay deductibles, copays and out-of-pocket expenses not covered by insurance*. Plus, you can use it again and again at 240,000+ provider and select retail locations nationwide.
How It Works
Simply apply online at carecredit.com/SLUHN or call (855) 820-4688†
Get a credit decision within seconds. If approved, you can use your account immediately.
Pay your provider online at sluhn.org/billpay.

*Subject to credit approval. Minimum monthly payments required. See carecredit.com for details.
†Must be 18 or older to apply, must be 21 or older to apply by phone.