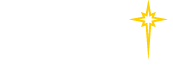 Find a Practice/Location
View All

St. Luke's University Health Network

You can view and make payments online from your secure MyBill account. Both phone and mail remain payment options.
To get started, please match your statements to the images below:
---
Does this look like your bill?
Hospital Services Prior to 1/6/2016
To make a payment or to discuss a bill you received please contact Customer Service at 1-800-218-7359.