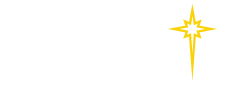 Find a Practice/Location
View All

What is B.E.S.T. Training?

In your B.E.S.T. kit is a pedometer. You should wear this pedometer every day leading up to your surgery. If you already use another step tracking device that's great. Our goal is to get a baseline of daily steps in the beginning and then increase your steps by 5% each day.
For instance, if your total daily steps on day 1 are 5,000, aim for consistently attaining 5,250 or more steps daily leading up to surgery. Your team will help you determine your goal. About 2,000 steps is equal to a mile.
| | |
| --- | --- |
| # Steps Normally Taken | Increase # Steps to |
| 500 | 525 |
| 1,000 | 1,050 |
| 2,000 | 2,100 |
| 3,000 | 3,150 |
| 4,000 | 4,200 |
| 5,000 | 5,250 |
To work your pedometer. Pull the plastic tab out of the battery compartment. Hit RESET so your screen shows 0. Be sure your mode is set to STEP and begin your daily steps. Be sure to reset your steps to 0 every new day and don't forget to record your daily steps in your log.
If you are currently doing other forms of exercise such as biking, swimming and so on, continue to do those things and either add in a walk or spend additional time doing your preferred physical activities.
If you cannot tolerate a walking program, we can work with you to improve your fitness level based upon your current physical capabilities.
Remember, "Move More. Sit Less." and you'll be well prepared for the days leading up to and following your procedure.
Resources:
The second edition of the Physical Activity Guidelines for Americans is based on the latest scientific evidence that shows that physical activity has many health benefits independent of other healthy behaviors like good nutrition. For more information, please click here.