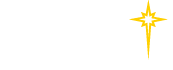 Acute Rehabilitation Center
Find a Practice/Location
View All

Orthopedic Care

Recovering from an acute orthopedic procedure can be physically and emotionally challenging. St. Luke's Acute Rehabilitation Center provides a coordinated, outcome-driven approach dedicated to helping you regain your independence as quickly as possible. Compassionate, patient focused care is delivered in a state of the art facility to help restore your quality of life.
Our Approach to Care
Coordination with Orthopedic or Trauma team following an injury or joint replacement for continuum of care
Daily inpatient medical follow-up with 24/7 access to St. Luke's Physicians and Specialists
Coordinated multi-disciplinary team provides care specific to orthopedic patients including Physical Therapy, Occupational Therapy and Rehab Nursing
Patients receive individualized stroke care with at least three hours of therapy five days per week
Advanced technology including the Walk Aide system, ReoGO and body weight support gait training is available to optimize mobility
Dedicated Case Management to facilitate and ease the transition from inpatient to outpatient services for you and your family
Neuropsychology services are available to assist with adaptation and coping following an orthopedic injury
Patient and family education focuses on lifestyle modifications, functional mobility and activities of daily living, pain management and home safety
St. Luke's Acute Rehabilitation Center is accredited by the Commission on Accreditation of Rehabilitation Facilities (CARF). As an accredited center, we are committed to continuous quality improvement and patient satisfaction.
For more information about St. Luke's Acute Rehabilitation Center, please contact our admissions team at 484-526-4242.