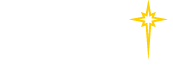 Find a Practice/Location
View All

St. Luke's Obstetrics

New Patients are Welcome
Call
1-866-785-8537
or fill out the form below to request an appointment.
Pregnancy is one of life's most precious experiences. You expect only the best before, during and after your pregnancy.
Trust St. Luke's to deliver...
doctors who know you and listen to you
small, welcoming practices where you feel more like family than like a number
personalized and compassionate care from a team who respects and supports your choices
a team of high-risk maternal fetal medicine specialists
Level III and Level II Neonatal Intensive Care Units (NICU)
St. Luke's Baby & Me Support Center – one convenient location with support for your prenatal and postpartum care.
St. Luke's Baby & Me App – access to tools and support as you go through pregnancy to parenting
Expertise in treating a wide range of gynecologic conditions; including complex disorders
Experience the care you deserve with your St. Luke's OB/GYN.
Award-winning Care