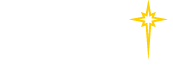 Find a Practice/Location
View All

Prepared Childbirth Education

Offered at Allentown and Bethlehem Campuses
Every woman has an idea of what her ideal birth experience will be like. St. Luke's encourages every woman to work with her partner and physician to create an individualized birth plan that works for her situation. In order to make the best, educated decisions regarding the birth of your baby, St. Luke's offers Prepared Childbirth Education Class to supply practical information about labor and delivery. The small group-centered class will include 8 to 10 couples in a comfortable classroom environment where open discussions are encouraged.
This comprehensive course, taught by a Certified Childbirth Educator, makes learning about pregnancy, labor, birth and the postpartum experience interesting, informative and fun! Using hands on learning, 3-D animation, videos, Power Point, and other visual aids, your instructor will review physical changes in pregnancy, warning signs of preterm labor, and labor progression and positioning. We will discuss comfort measures and natural techniques for coping with pain, as well as pain medication options, including the epidural. Support persons will learn their role and how valuable their presence is during the labor phases and stages. Your instructor will explain induction, augmentation and decision-making in labor, while also reviewing fast labors, slow labors and cesarean sections. This class will also delve into the post-delivery routine for mom and newborn, as well as postpartum changes and emotions. Classes usually take place during the last trimester of pregnancy. The course is offered as a four-week series with approximately two-hour classes each week for four consecutive weeks OR an intensive, one-day class.
This class is ideally attended during your third trimester of pregnancy. Classes are offered as a four-week series; each class is generally 2.5 hours long. You may also choose from an intensive one-day Saturday class. Choose whatever location/class that fits your schedule.
Saturday or Sunday (please check date when registering) One-Day Intensive Classes held monthly, 8:30 am to 4 pm Prepared Childbirth Course Fee: $100 per couple; fee includes course materials, snacks and beverages; registrants are responsible for their own lunch.
Monday or Wednesday Evening Series Classes, 6:00 to 8:30 pm (four-week series Prepared Childbirth Course Fee: $100 per couple; fee includes course materials.
Online Prepared Childbirth Education Class – complete in the comfort of your own home and at your own pace - Learn more
Prepared Childbirth Class is ideally attended approximately 6 weeks prior to your due date. Classes are held at a variety of times/locations. Please plan to register as early as possible, as space is limited. We recommend reserving your seats in class by your 28th week of pregnancy to secure the date/time that best fits your scheduling needs.
One-Day Intensive Classes Dates/Location
Prepared Childbirth Class (Series)
Two-Day Intensive Classes Dates/Locations