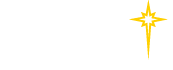 Find a Practice/Location
View All

Prenatal Breastfeeding Class
Offered at Allentown, Anderson, Bethlehem, & Quakertown Campuses
The St. Luke's New Beginnings Family Birth Center acknowledges the many benefits of breastfeeding for infants, women and their families. By providing education before your baby's birth, we hope to assist you in preparing for the important job of breastfeeding.
This informal class will cover:
Benefits of Breastfeeding
Milk Production/Supply
Proper positioning and latching
Tips to wake a sleepy baby
Potential problems and solutions
Pumping and storing basics
Partners, family and friends are welcome to attend.
Prenatal Breastfeeding Class Course Fee: Free if delivering at a St. Luke's Facility; If you are not delivery at a St. Luke's Facility, the class fee is $30 per couple. Fee includes course materials.
Available Classes (please click on the link below to schedule a class)