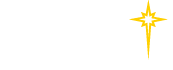 Find a Practice/Location
View All

Telehealth for Blood Pressure Monitoring of Mothers in Pregnancy
St. Luke's Maternal Fetal Medicine is inviting you to join and support a new initiative to help provide blood pressure monitors for at home use by women who delivered and have a complication of elevation of blood pressure in pregnancy, "The Healthy Mother at Home Program".
Elevation of blood pressure (hypertension) in pregnancy or after birth of the baby, if not identified on time, can cause severe illness and even death. Measuring blood pressure at home can help a woman and her health care providers know when to be seen, or if necessary, be admitted to the hospital. Use of a simple and modern telehealth system which facilitates efficient communication between the patient and her health care providers using a cell phone from home, can aid in improving the quality and appropriate timing of health care provided, particularly to women who live far from the hospital, or who have limited access to services or should not visit the office/clinic or hospital due to the COVID 19 epidemic.
Your support of this important initiative will help us improve the care for mothers, babies and their families. Any additional funds raised, beyond what is needed to purchase the blood pressure cuffs, will support important research in obstetrics and gynecology.
For questions please contact Jorge E. Tolosa MD, MSCE, 484 526 3900 or Joseph Bell, MD, 484 526 3900.